Frederica Baptist continues developing a beautiful 13-acre campus on Marsh's Edge Lane that will serve as an effective, multi-generational ministry and discipling tool on northern St. Simons Island, where the Word of God is preached. God has blessed our congregation with this land which fulfills the original desire in the hearts of this church family for a Baptist presence on the north end of the island.
Through the generous giving of members and friends of Frederica, funds from the Built Together Capital Campaign (2016 – early 2019) provided for the clearing of land and the adding of fill dirt to prepare the site for the new building. Architects have designed plans for the first phase of the campus and construction has been completed.
Forward in Faith

, a second capital campaign, was launched in March 2019. The land was prepared, the architectural drawings completed, and as construction on the building was nearing completion, we waited with anticipation to see how God would work through His people to provide the remaining funds needed for the first phase of our project.
February 28, 2022 marked the end of our second capital campaign. Funds given exceeded the original goal. That plus the sale of our existing property at 1700 Frederica Road and a grant supplied from the Oldham Little Church Foundation boosted not only our morale, but allowed us to do more, quicker than we had imagined. God provided and caused us to move forward with no debt. We praise Him for all He has done !
May/June 2022 – We prepared for our imminent move into this amazing facility the Lord built through us! With only minor finishing touches left inside, and a bit of outdoor landscaping, we were well on our way to welcoming you into our new church home!
June 26, 2022 – Our first service in our new building was Sunday, June 26, 2022. What a day of celebration that was! We have so much to praise God for!
These are exciting times for Frederica Baptist Church and our surrounding community. We invite you to join with us. Our new location at 65 Marsh's Edge Lane provides an excellent tool from which we can reach people with the life-changing Gospel of Jesus Christ. If you would like more information, please click here. We have a place for you.
FIRST PHASE OF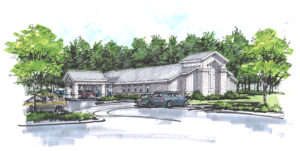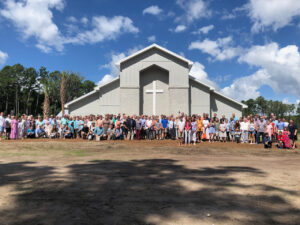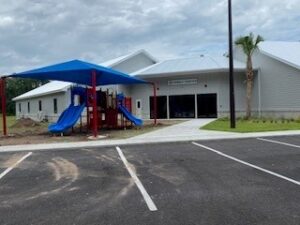 "Now to Him who is able to do far more abundantly than all that we ask or think, according to the power at work within us, to Him be glory in the church and in Christ Jesus throughout all generations, forever and ever. Amen." Ephesians 3: 20-21

⎮
CURRENT CAPITAL CAMPAIGN
⎮
Featuring the Greene Family Featuring Mrs. Becky Parker Featuring the Wagner Family
Featuring Rick Shelnutt Featuring Mrs. Penny Tornabene Featuring the Thorsen family
Featuring Constance Zehner Featuring the Pope Family Featuring Robin Shelnutt

History of Frederica Baptist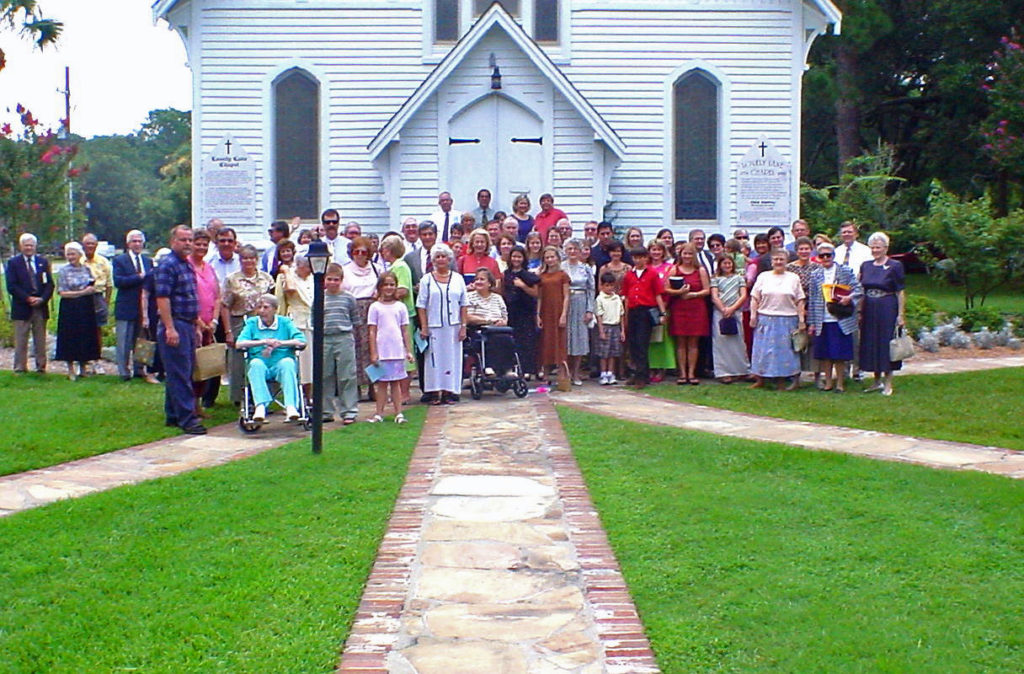 Before Frederica Baptist Church was an organized church, 39 individuals came together in 2002 with a unified and committed desire to start a new Baptist church on the north end of St. Simons Island. After many planning meetings, and discussions and much prayer, the group, plus many others, celebrated their first worship service together at Lovely Lane Chapel (Epworth By the Sea) on July 14, 2002. Two months later at a "Membership Sunday" service, 75 people indicated their desire to be a vital part of this new body of Christ on St. Simons Island.
After meeting in temporary spaces at Epworth By the Sea and at Oglethorpe Point Elementary School, Frederica Baptist purchased the facility at 1700 Frederica Road in 2003 as a home for the church ministries until the vision for a north St. Simons facility was realized. The 1700 Frederica Road space provided areas for worship, fellowship, small group Bible studies, children's programs, youth programs, adult programs, music programs, and much more. Still, the heart of Frederica Baptist members was to build a more effective tool for reaching our community with the Gospel and teaching them as they grow in their relationship with Jesus, our Savior.
In addition to reaching our local community, the Frederica family is especially full of love and devotion for those across the world. A strong missions emphasis has been at the core of Frederica Baptist since the early days.
After praying and searching for the new, permanent site, the church members were graciously given 13 acres on Marshes Edge Lane. What an amazing blessing from our great God and we thank Him for His answer to our prayers.
During the difficult economic times between 2007 and 2012, Frederica Baptist successfully continued its ministries and programs at the 1700 Frederica Road building. The church family was united in its belief that God was telling them to wait on pursuing a new building.
As the national economy began to strengthen in 2013, a long-range planning committee of Frederica Baptist began to diligently focus its efforts for the relocation of the church to the property God had provided. To raise needed funds for the new church campus, two capital campaigns were initiated. The first, "Built Together," began in 2016. The second and now completed campaign, "Forward in Faith," encouraged sacrificial giving so that the Frederica Baptist family would increase its ability to minister to the people of Glynn County and across the globe.