Local Missions
Frederica Baptist Church partners with a variety of local ministries that deliver life-changing impact upon our community by meeting needs and leading others to discover new relationships with Jesus Christ. We serve God and our community through volunteering our time and talents, giving individually and through application of church tithes, and pray for each of our local partners.

Good News Club
Frederica Baptist Church partners with the Good News Club program in Glynn County to reach children ages 5 to 12 who attend public schools. The after-school club allows trained volunteers to share the Gospel and teach the Bible through scripture, lessons, songs, prayer, and games.
Currently Frederica Baptist members help lead clubs at Currently Frederica Baptist members help lead clubs at St. Simons Elementary School and Oglethorpe Point Elementary School on Saint Simons Island. The church sponsors both clubs. The ultimate goal of Good News Club, a ministry of Child Evangelism Fellowship® of Georgia, is for children and their families to receive Jesus Christ as their Lord and Savior.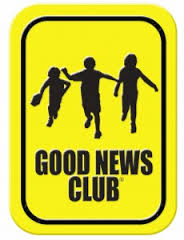 Hope 312 Collective
Hope 1312 Collective serves as a liaison between the Church, the community, and the child welfare system. Through a variety of services, trainings, and resources we believe we can rewrite the story of child welfare by providing tangible Hope for children in hard places.

International Seafarers' Center
The ISC mission is to take Christ to the nations by providing seafarers a safe harbor that they can call home. Our services aim to meet the spiritual, emotional, physical and material needs of thousands of seafarers who visit the Port of Brunswick, Georgia, USA, annually.


Manna House
Located in downtown Brunswick, Manna House provides hot meals (pre-Covid) and sack lunches (currently) to many of the poorest in the Brunswick-Glynn County community 7 days a week.
The command of Jesus to feed the hungry and give drink to the thirsty (Matthew 25:35)is still the goal of Manna House since opening in 1983.

The Remedy Project
The Remedy Project provides free counseling and support to anyone struggling with substance abuse like drugs & alcohol and brings hope and healing to addicts & their families. The organization utilizes faith-based counseling & education in a safe environment, and work in partnership with strategic resources in Coastal Georgia such as Glynn County Drug Court and area churches.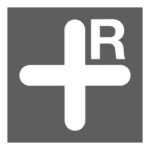 Skylark
Skylark is a Christ-centered ministry dedicated to advancing the sanctity of human life and sexual purity. The clinic offers
free pregnancy testing, free STD testing, free limited obstetrical ultrasound, parenting classes, Earn While You Learn, material services, post abortion support, community referrals.